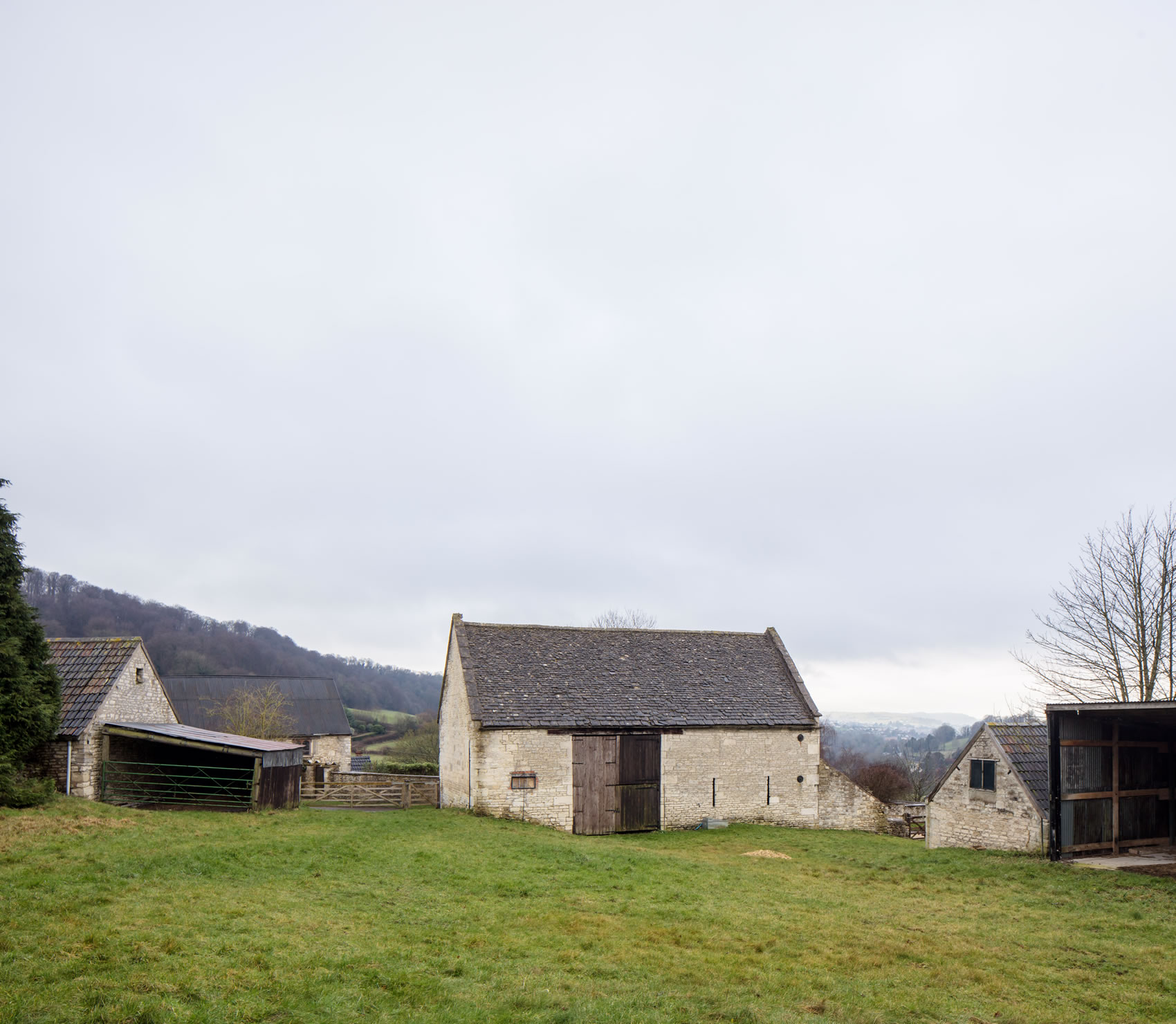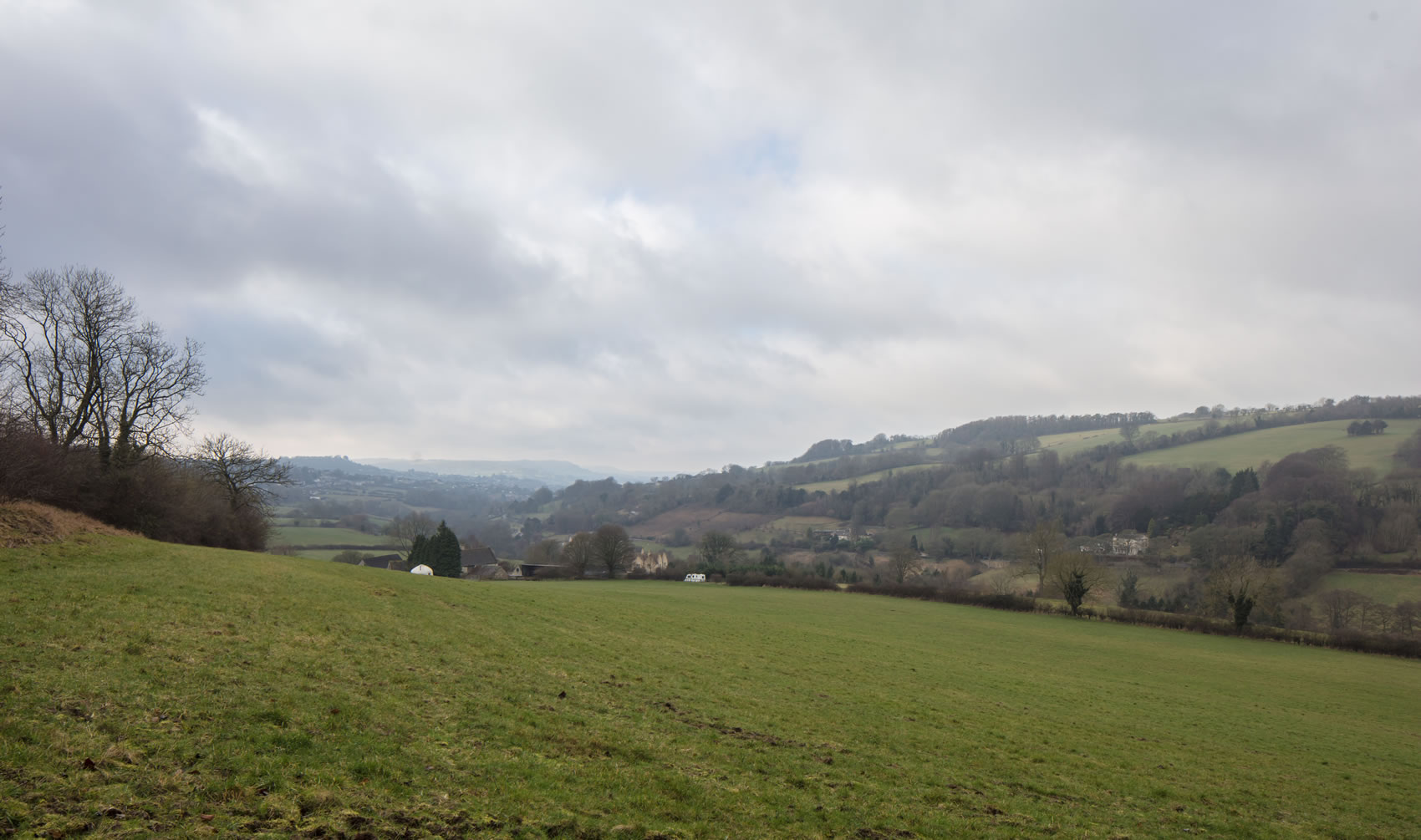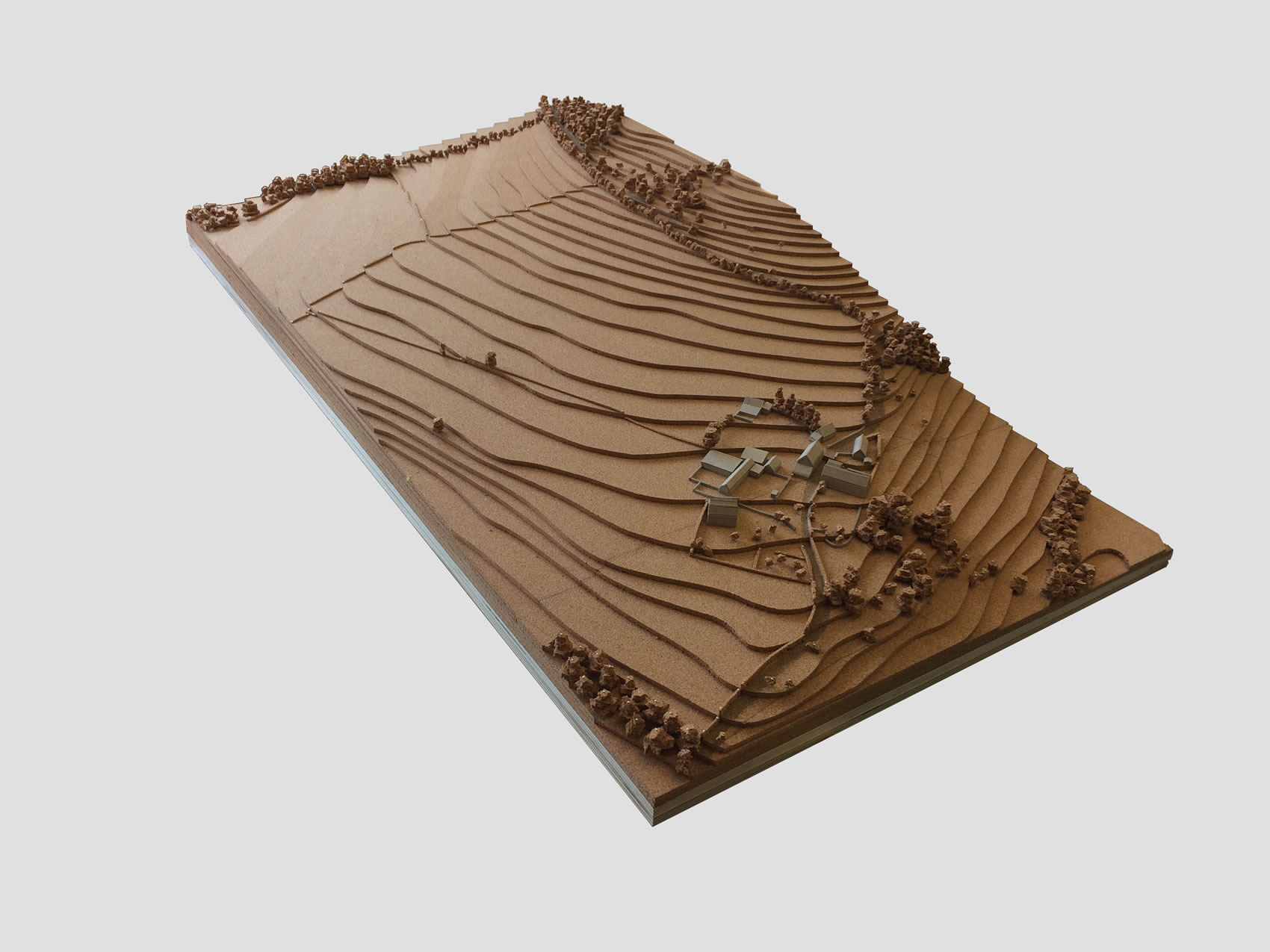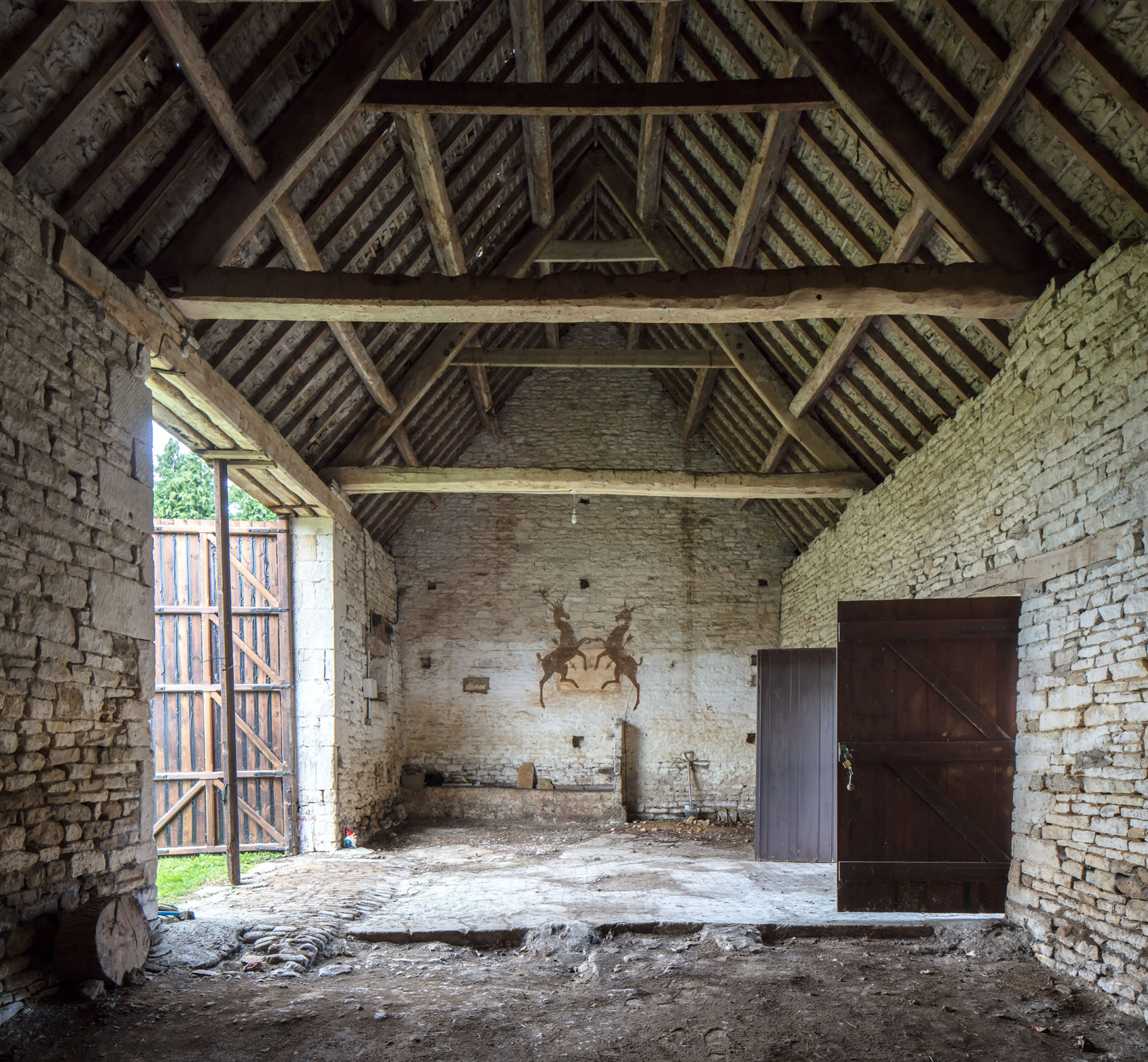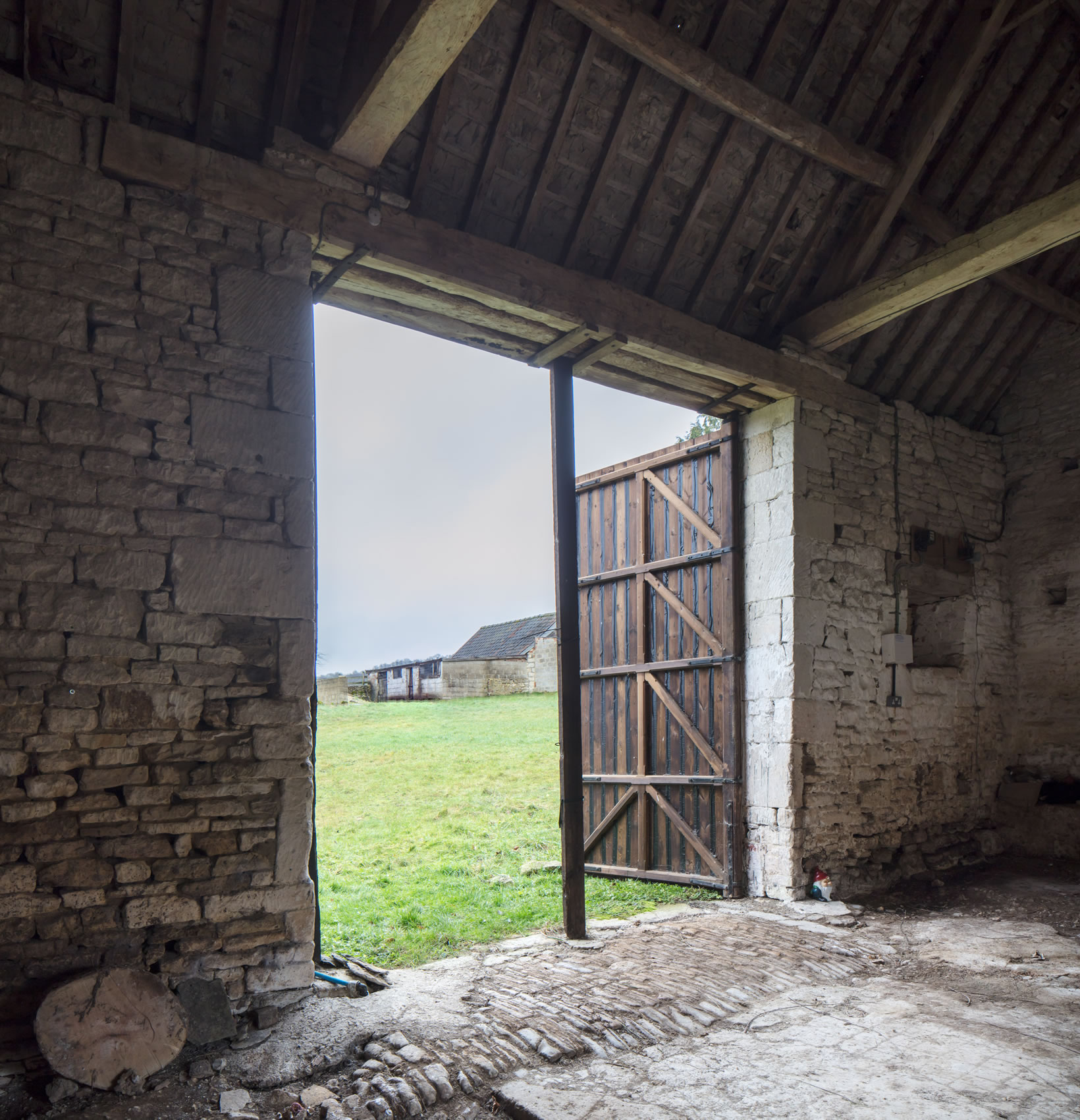 Knapp Barns is a Grade II listed collection of Cotswold stone farm buildings, situated in the beautiful Slad Valley.
The brief was to create a new home for a young family, with flexible living accommodation, whilst respecting the existing nature of the listed threshing barn. This is achieved through a series of 'light touch' insertions that create individual spaces whilst maintaining the volume of the barn as a whole.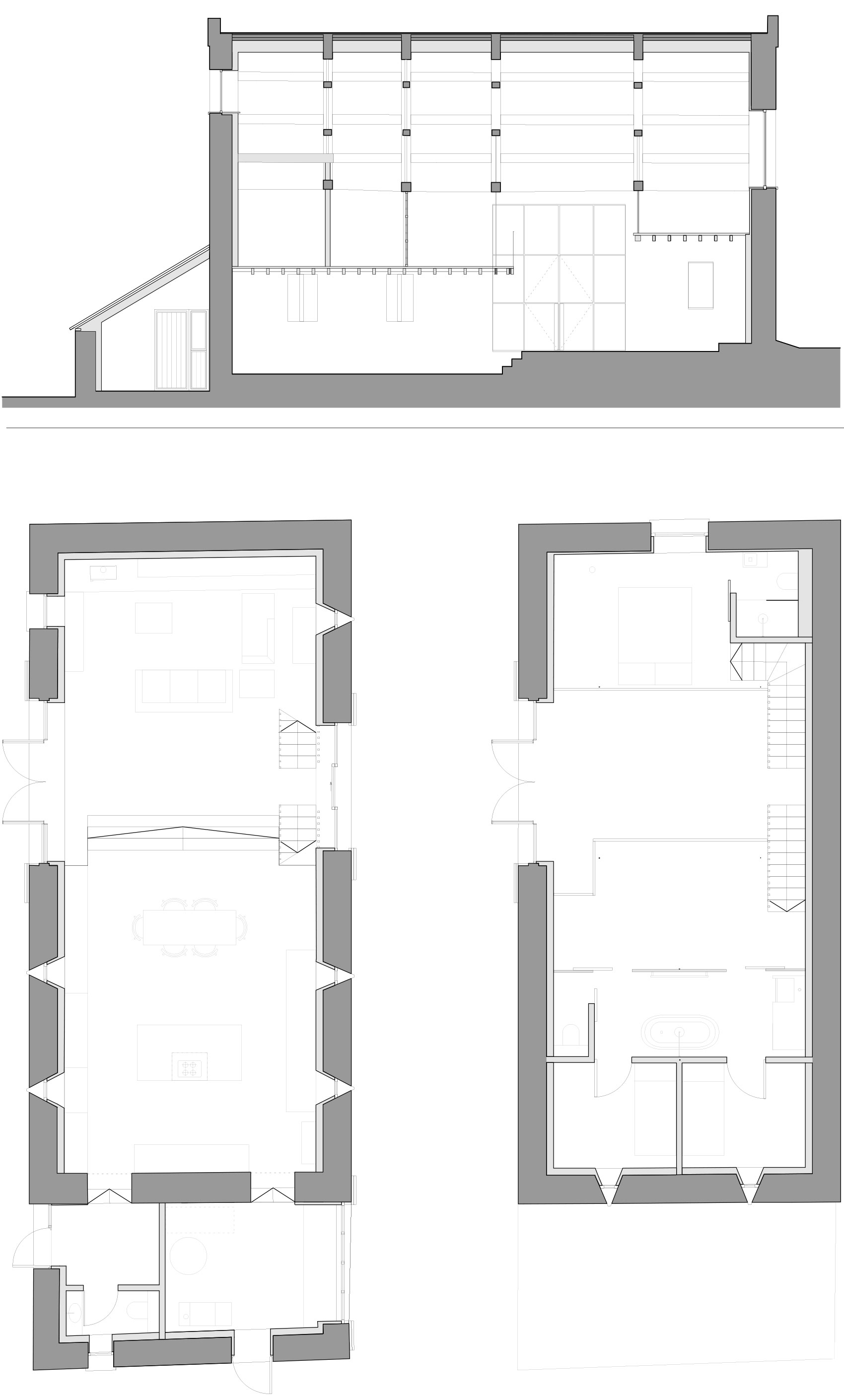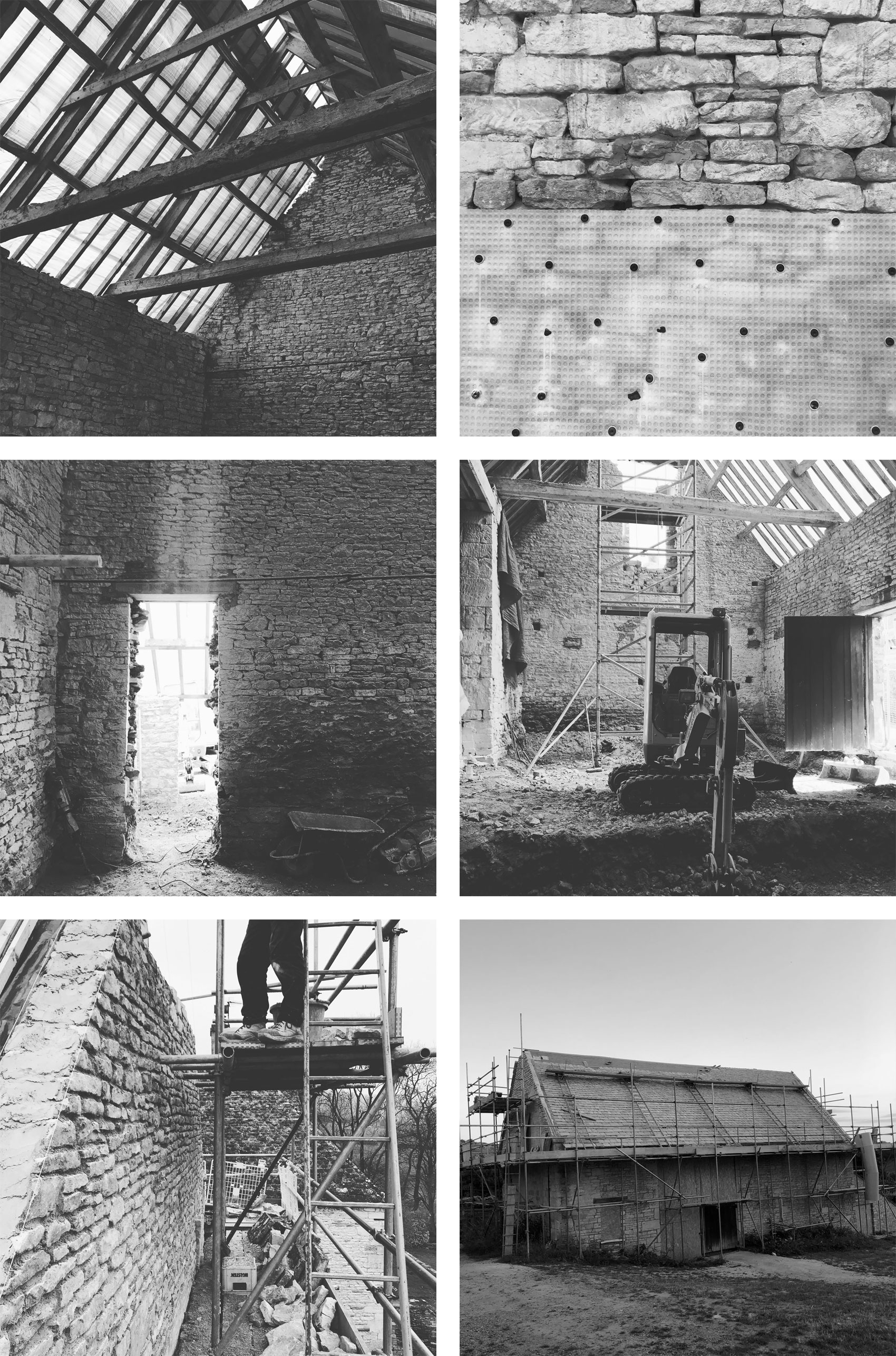 Floating decks are hung from the original trusses to create first floor accommodation and Japanese Shoji paper screens informally separate the bath, bed and play spaces allowing light and sound to pass through. A CNC plywood stair that connects the lower and upper levels has a series of penetrations to let light through.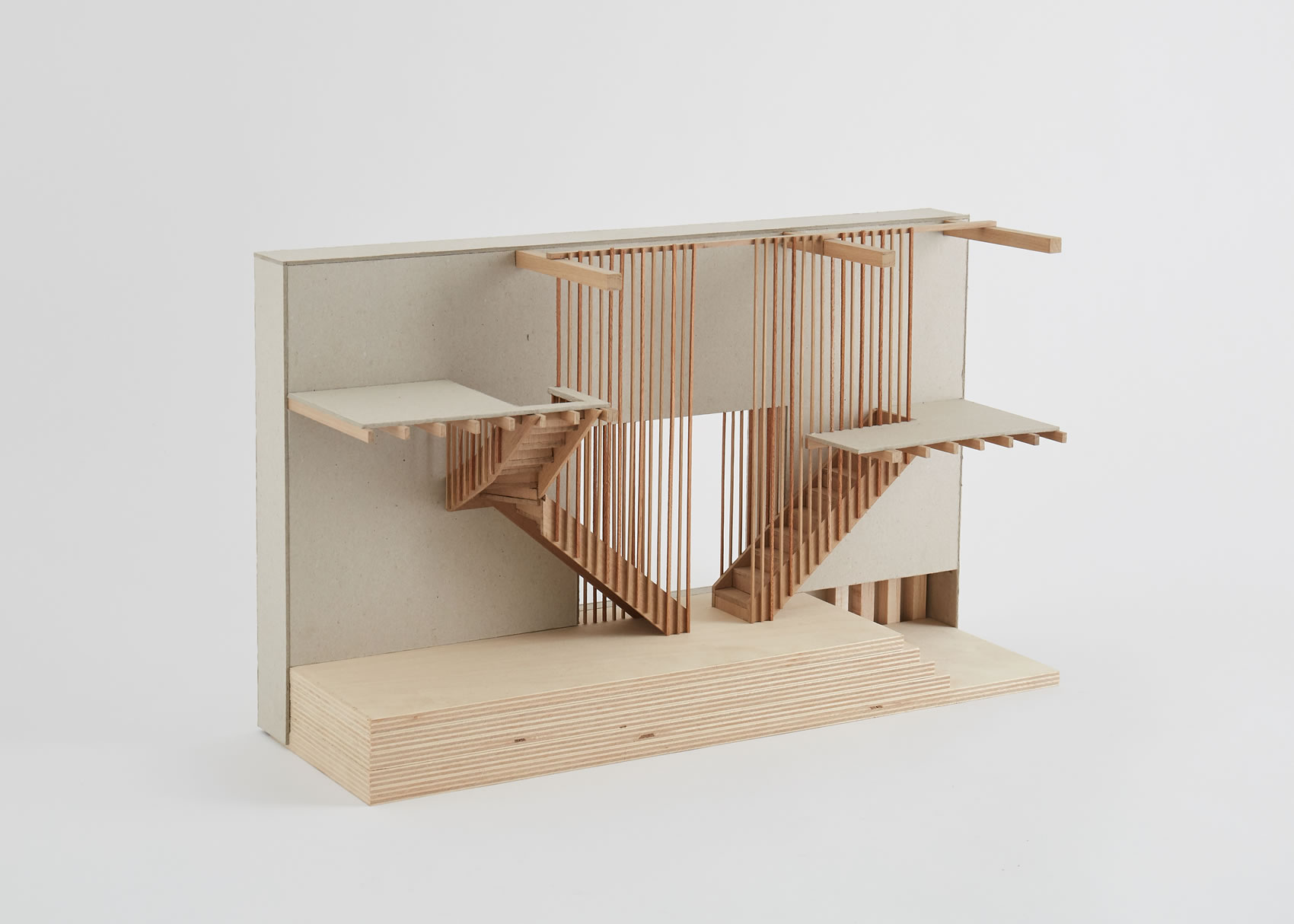 The proposals included a strong sustainable identity, with the focus being on a light touch to the building and the land. The walls are sprayed Hempcrete with a Limecrete floor structure, producing a fully breathable envelope with a very low carbon footprint. The building utilises Rainwater Harvesting and Biomass Heating systems.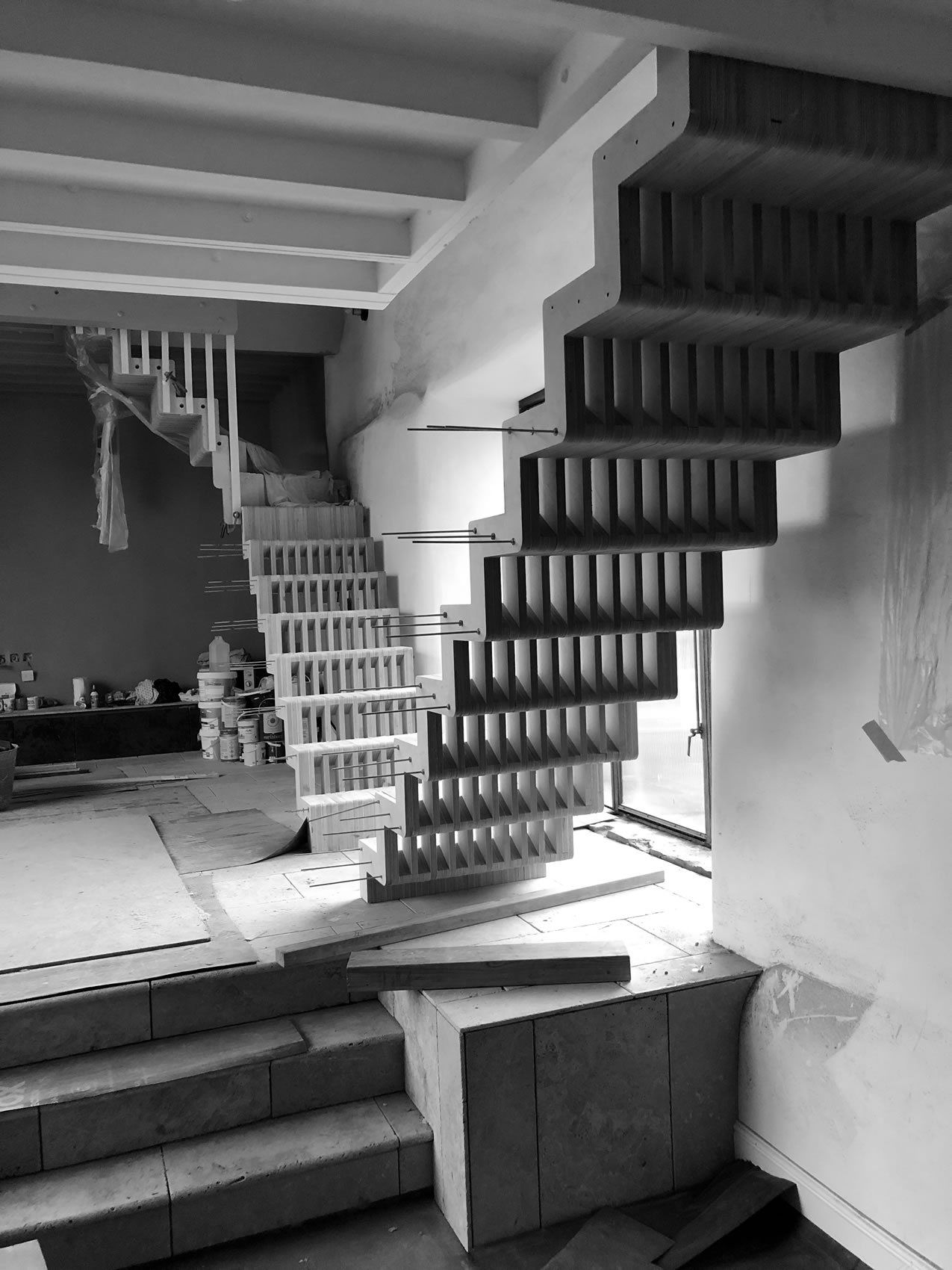 The project was completed in early 2019 and has since been shortlisted for the RIBA South West Awards 2019.