Services & Fees
Appointing an Architect can be a little confusing and even a daunting task at times.
Over the last few years we have developed an introductory service "The Workshop".
The Workshop is a small and relatively quick exercise that we regularly undertake with new clients. We use it as an opportunity to listen to your requirements, test your ideas and show you some of ours. It comes with a fixed cost and allows you to get to know us and see what we can offer to you as creative designers.
After The Workshop, if you enjoy working with us, and decide that you want to continue with the Project we offer Full Services.
Full Services are divided into three sections that relate to stages in the construction project. Allowing you to have control of the process and a complete understanding of our fee from start to finish.
Design Ideas Workshop
"I am thinking about starting a project, but I need some ideas"
Workshop
Meetings to explore specifics of site & client
Historical and Site related research
Review of Planning, Conservation and Listed Building issues
Sketch and Model making
Presentation of Ideas
Discussion regarding procurement and Construction Budget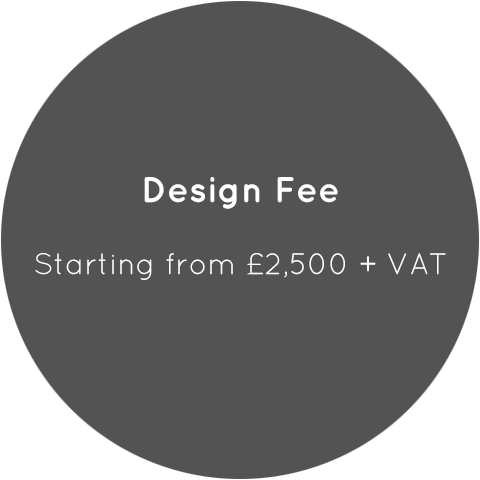 Full Architectural Services
Stage 1
Up to Planning
Stage 2
Up to Tender
Stage 3
During Construction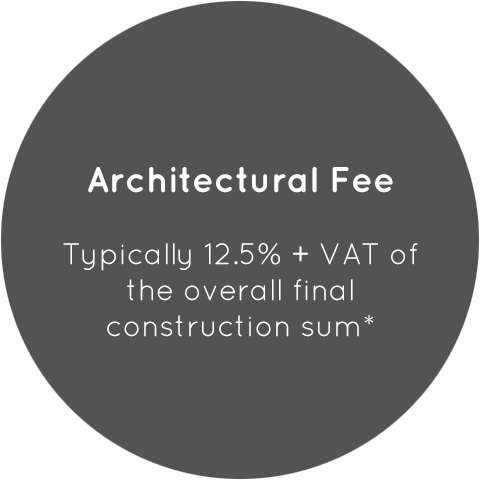 ---
Stage 1
1/3 of Architectural fee
Visit the property and carry out an initial appraisal.
Assist the Client in preparing the Client's requirements.
Discuss alternative solutions for the project.
Advise on the need for services by consultants or specialists.
Arrange: Dimensional survey of buildings.
Prepare a preliminary design and discuss with the Client.
Develop the final design.
Submit the final design proposals.
Make an application for detailed planning permission.
Stage 2
1/3 of Architectural fee
Co-ordinate and integrate any designs provided by others
Prepare drawings and other information in sufficient detail to enable a tender or tenders to be obtained
Make an application for Building Regulations approval
Prepare a specification.
Advise on an appropriate form of building contract, its conditions and the responsibilities of the Client, the consultants and the builder.
Prepare documents required for tendering purposes.
Advise on potential builders to be invited to tender for the work.
Invite, appraise and report on tenders.
Stage 3
1/3 of Architectural fee
Advise on the appointment of a builder.
Prepare the building contract and arrange for it to be signed.
Provide the builder with information required for construction.
Visit the site to see that the work is proceeding generally in accordance with contract.
Certify payments for work carried out or completed. Advise on final cost.
Provide or obtain record drawings showing the building and its services.
Give general advice on maintenance.
Make final inspections and advise on resolution of any defects.
Agree final account and issue a final certificate.
*Not applicable for projects with construction values less than £100,000. For such projects the fee will be reviewed individualy.
*Design fee not included in the full architectural fee.