Our client wanted something visually unique but also something that delivered light and better circulation to their home.
Allerton Road is a traditional Victorian terrace with a narrow and dark kitchen. Our proposal allowed for ground floor alterations, extending to both the side and the rear, adding large rooflights to produce a large, bright and exciting space.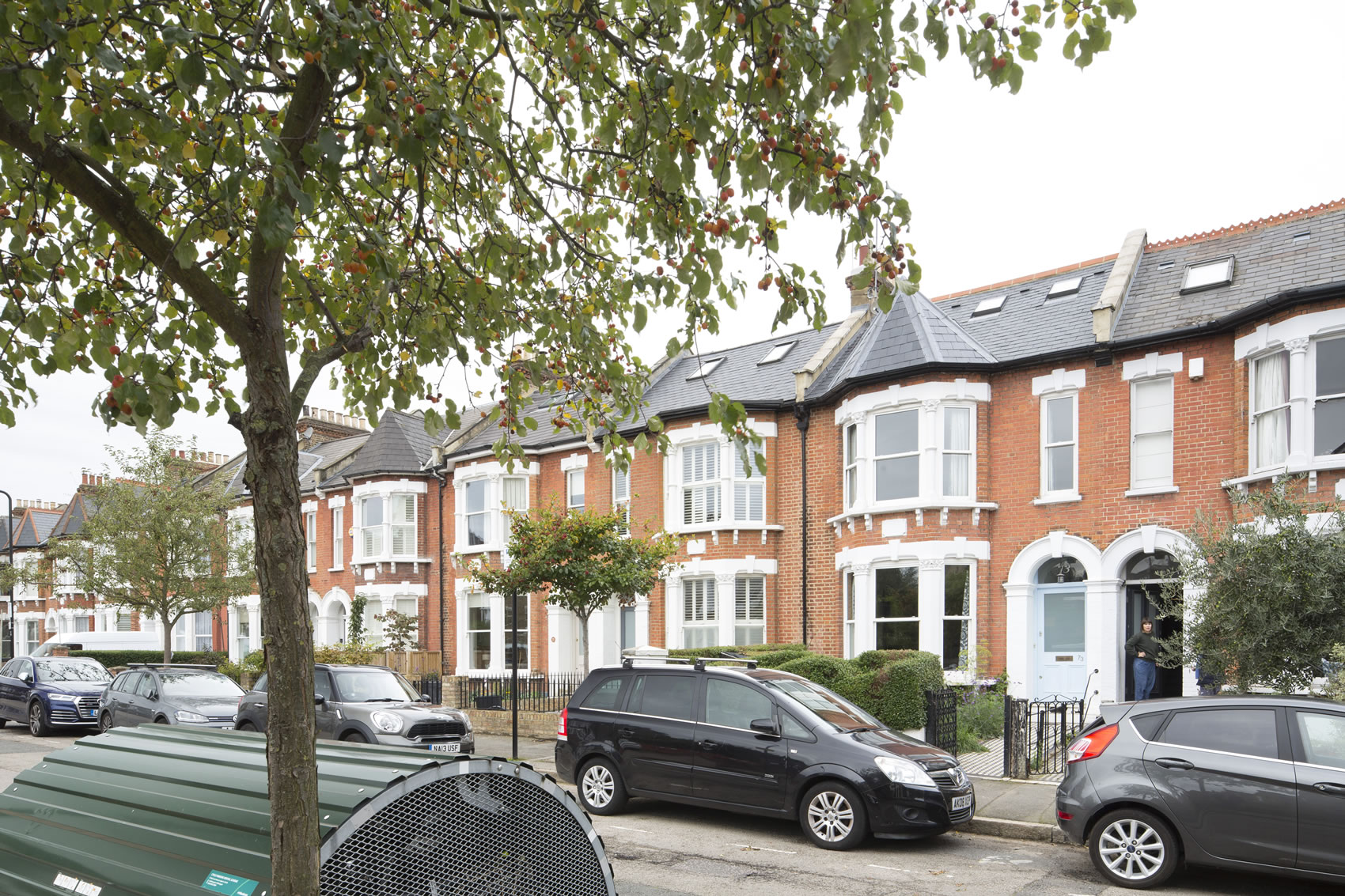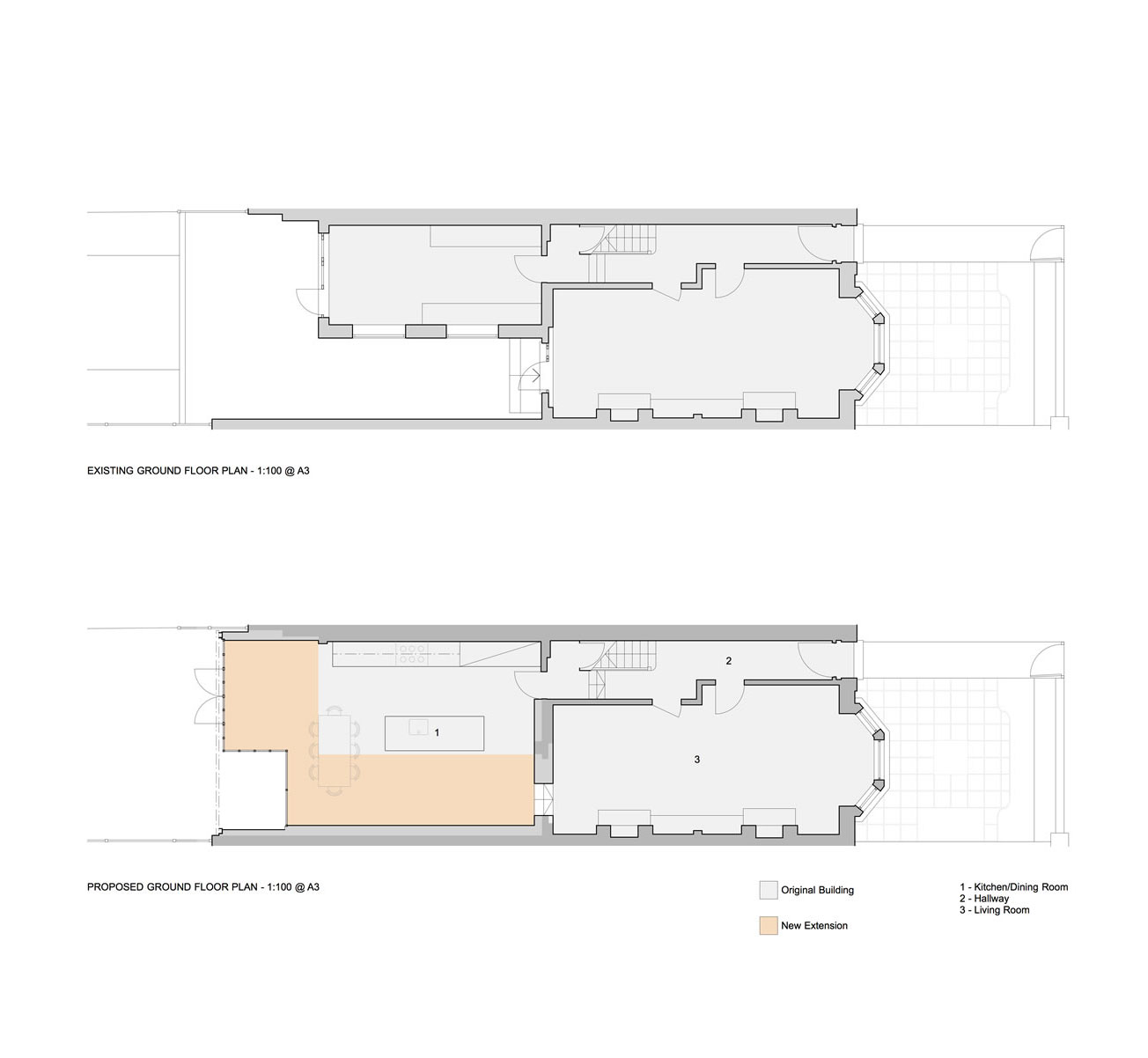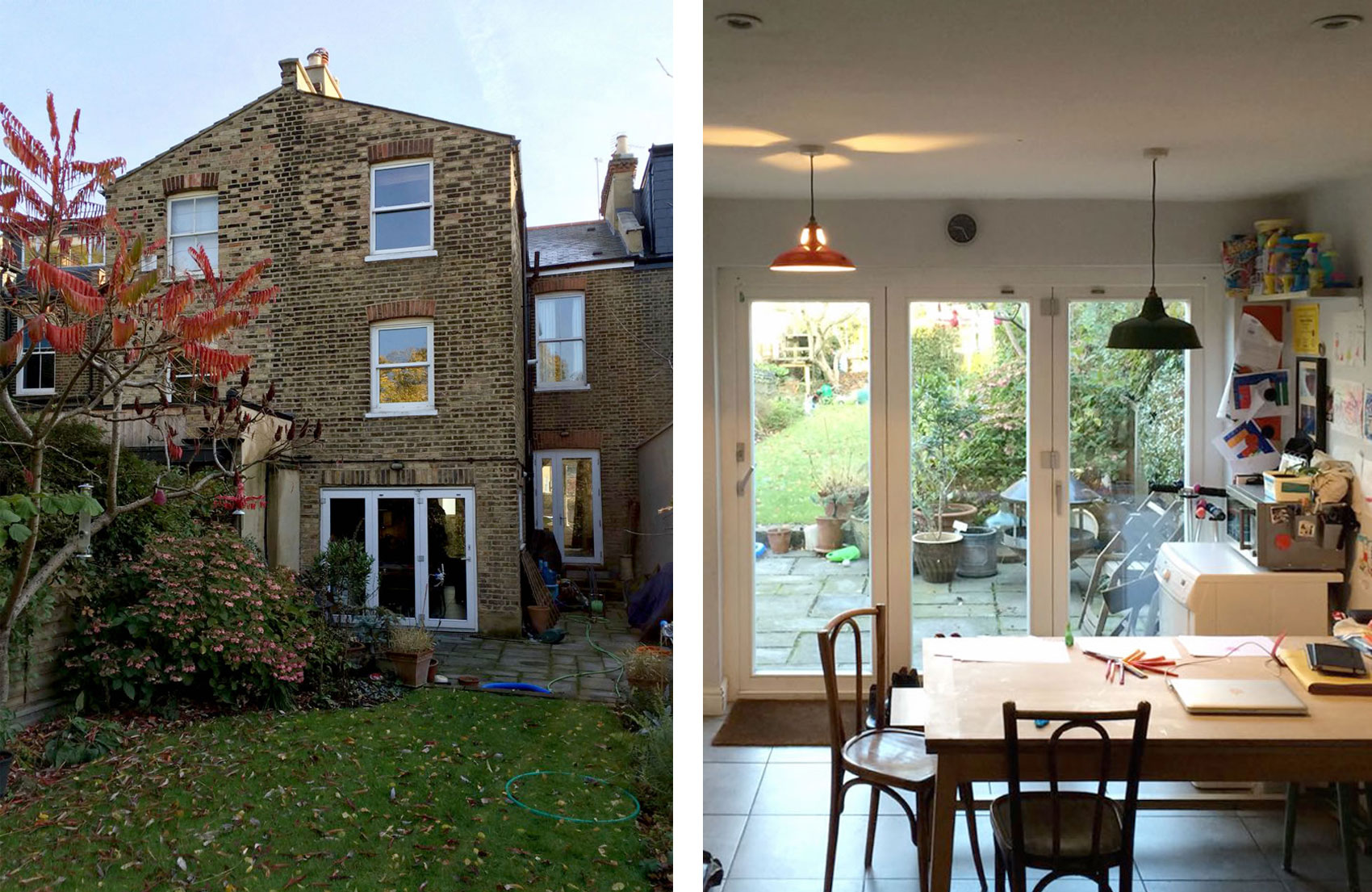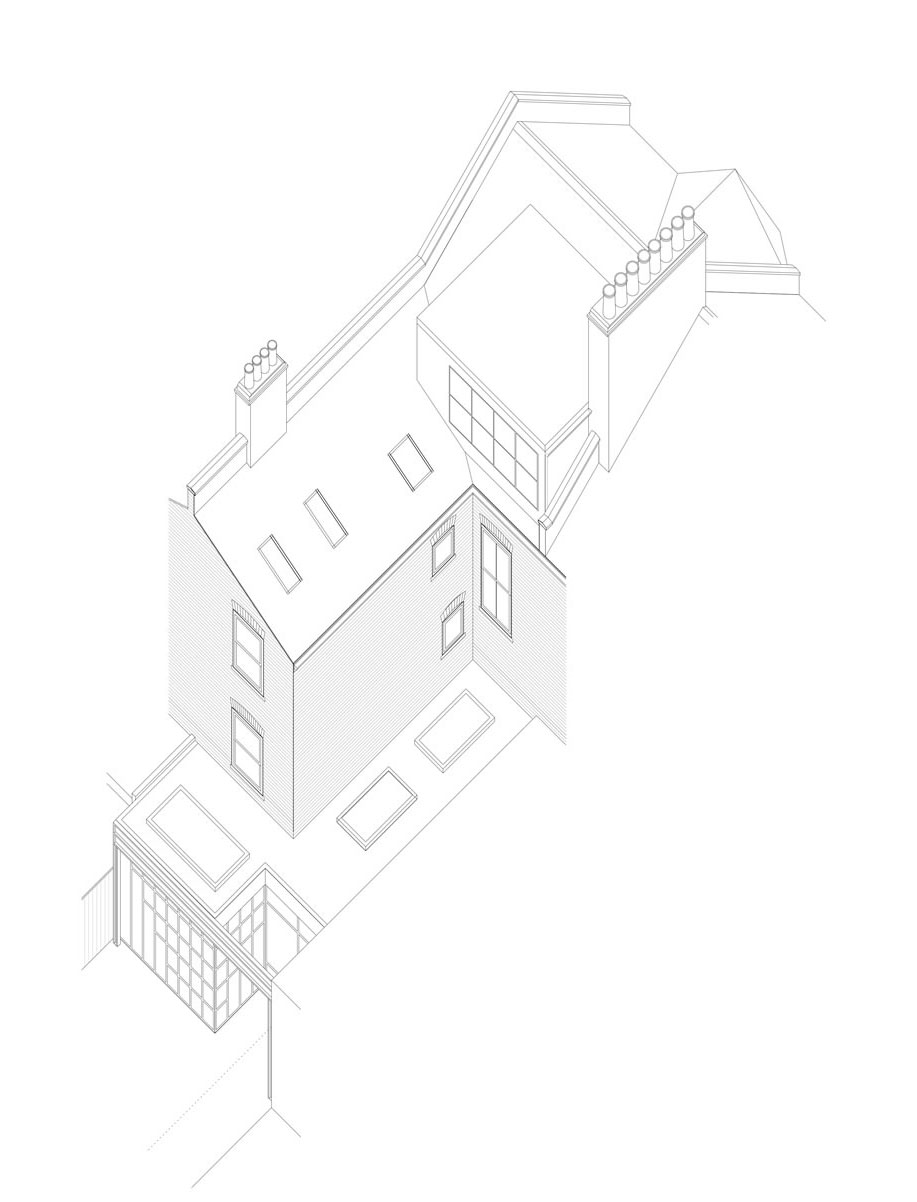 A large steel girder sails across the rear elevation of the new extension, with the abstract glazing hanging from underneath. This playful glazing design allowed us to control how the garden was framed and how the extension was viewed from the garden.