Who was Admiral Lord Molyneux? It was a question we asked ourselves as we began work on the proposal for the refurbishment and extension of a listed townhouse in Molyneux Street, Marylebone. This is an innovative, experimental project and the 18th century admiral turned out to be an inspiration.
He was the inventor, it emerged, of the rotating mast, and that sparked the idea for one of the most exciting elements of this project – a crow's nest in the new extension. Our crow's nest is a sweet chestnut-clad box that hangs suspended, creating an interior treehouse reached by a secret staircase from the kitchen.
Our unique approach to this Grade II listed home in the City of Westminster is typical of Patrick Lewis Architects, because innovation goes to our core.
A 1:1 model of the whole project
To help our client understand the volumes and geometry of our scheme, we built a 1:1 model of the whole design – something, we like to think, that underlines our pioneering ethos.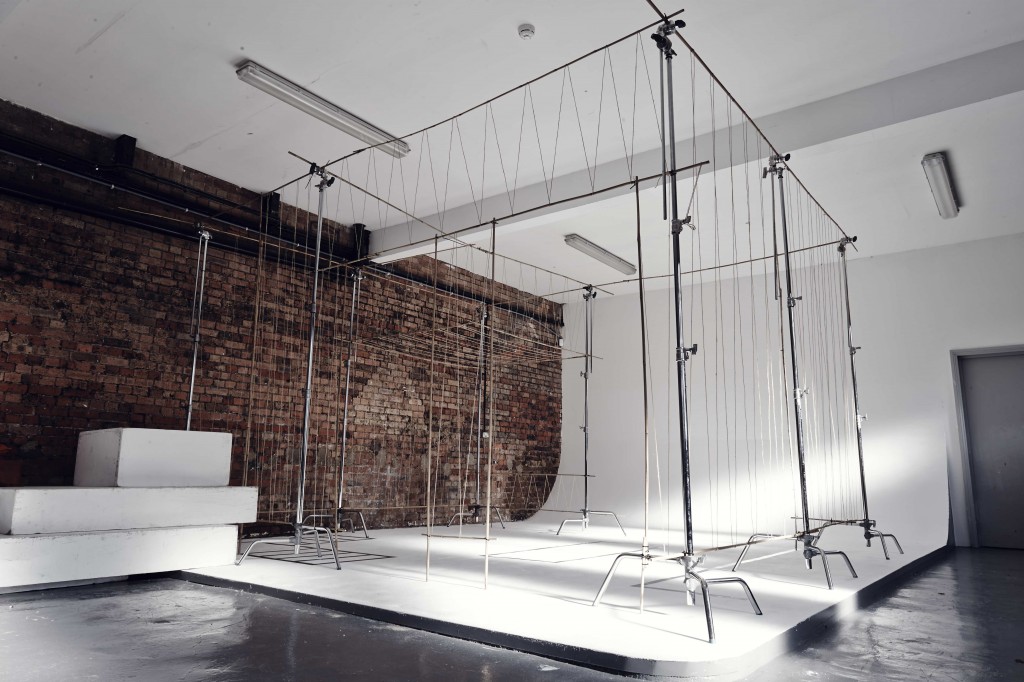 Architectural drawings can be complex and we find clients connect better to models. We often build 1:1 models of design details, but Molyneux Street was the first time we had mocked up a whole extension. 

To do it in a cost-effective way we found an appropriate space – a photographic studio – then spent a day and a half building our structure from lighting stands, bamboo and twine: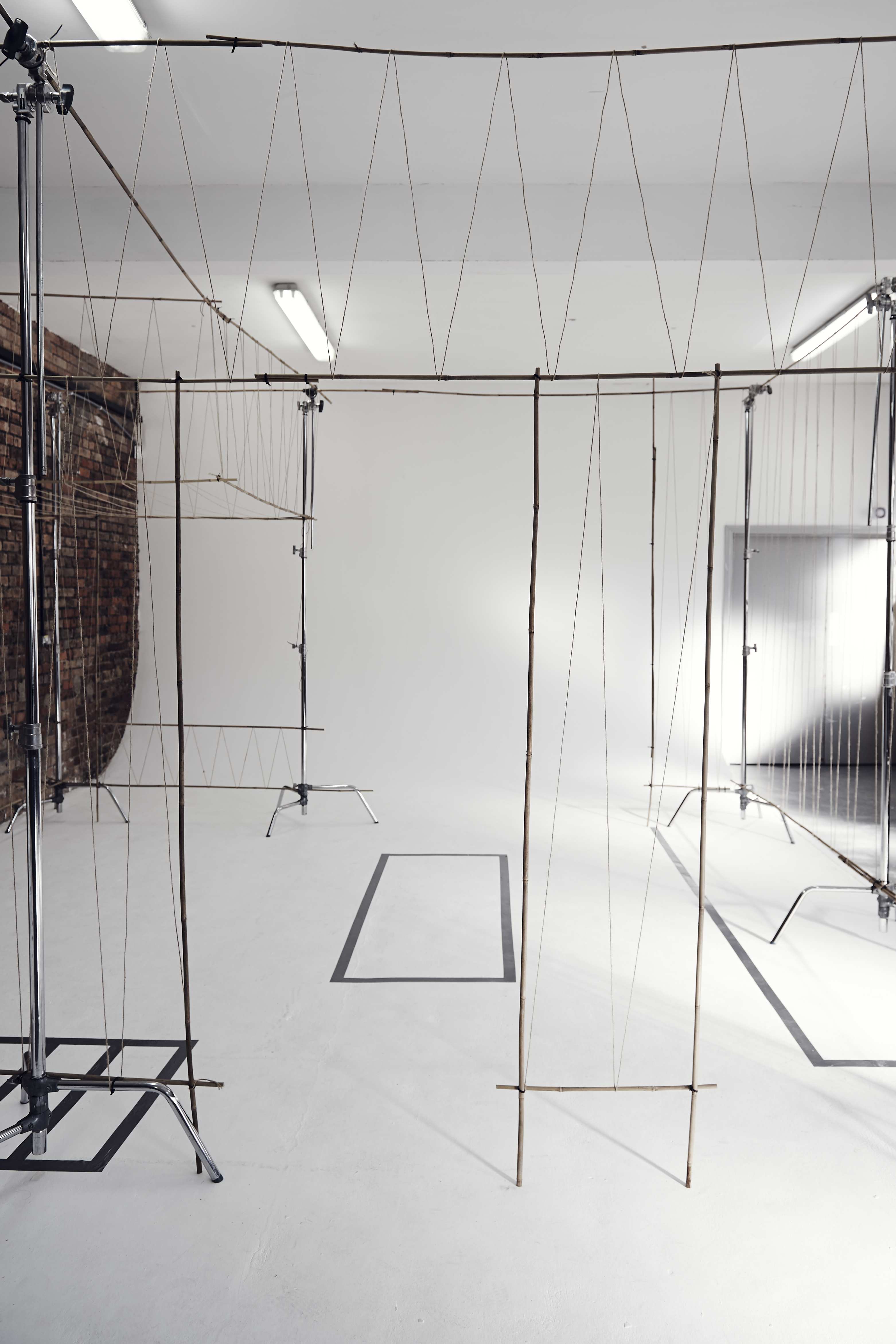 Giving our client the complete picture
Our client could walk in and around the house, experiencing different views and angles, testing the quality of the space, discovering how the glazing relates to the garden and even moving chairs around to try out seating positions.
This gave our client the confidence to proceed with an ambitious scheme. Our proposal was clearly a bold move for a listed building in Westminster, but our pioneering 1:1 model both reassured and excited her. She was sure she had made the right decision.
We also built a scaled-down model of the crow's nest (pictured below) and took it to subsequent meetings with planners and Conservation Officers. Although it is an adventurous scheme, they were swayed by the playfulness and quality of the architecture.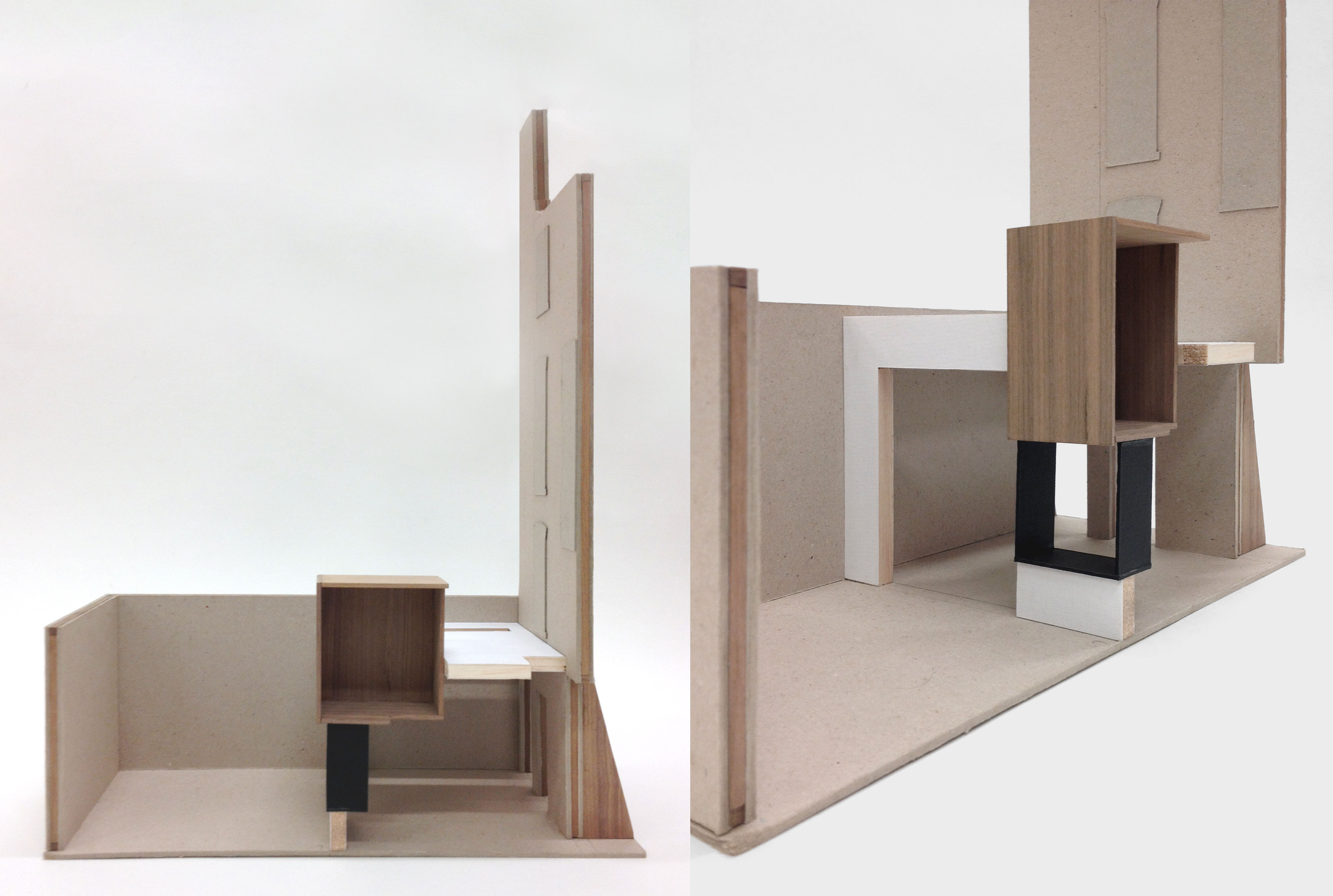 How clients benefit from our inventive ethos
Molyneux Street is a great example of our intention to do something different on every project we undertake. It's a constant part of our design process, which hinges on testing new ideas. And we tailor this process to each client, rather than applying a fixed formula to everyone. Our practice thrives on this creative energy.
Clients benefit because they are investing their time, money and energy in their project and want it to be unique, experimental, remarkable. For this project, we were appointed on the basis that the client did not want "a boring white Middle England box." She wanted something interesting ­– and agrees we have certainly pushed the boundaries to meet that brief.
We bring the same inventive ethos to all our work. Current projects include a five-storey townhouse in Primrose Hill, a project at the Hat Factory apartments in Soho, a scheme on the Thames in Chiswick and in a listed building near Sadler's Wells.